1440 Multiversity Scotts Valley CA
In this workshop you will develop skills for identifying hidden core beliefs and practice multiple methods for changing them. If you've tried to change behaviors or emotional reactions you have likely failed or consistently struggled against resistance. Neuroscience has documented that your unconscious beliefs and impulses drive 90% of your behaviors and emotional reactions. This includes behaviors arising from fear, insecurity, anger, jealousy, eating and exercise. Unconscious beliefs can even sabotage your success in business and relationships. Once you change those core beliefs, all the changes you want to make become easier.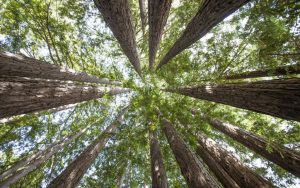 Often the internal resistance that derails your efforts isn't something you see clearly. The negative thoughts in your head are only the tip of the belief system. That resistance and sabotage comes from beliefs that are beyond your conscious awareness. Unconscious beliefs are hidden only because we have not learned skills for exposing them. In this week you will be learning a systematic approach to look at your thoughts, and internal emotions to dismantle layers of the mind that would take meditation or affirmations years to just reveal.
Some common thoughts, beliefs, and behaviors we can address include beliefs behind the judgmental thoughts we have about ourselves and others. Unconscious beliefs drive feelings of insecurity, anger, jealousy, fears, and feelings of superiority. They drive behaviors of emotional eating, poor exercise habits. They affect body image, fear of success, fear of failure, feeling not good enough, and are at the root of your relationship dramas and worries.
This event has just been posted on the Multiversity site so you can register now.