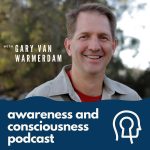 Getting control of yourself and your life begins with your attention. Your attention is the steering wheel of your being and your life. Without control of your attention, you don't control anything. Your ego-mind, emotional reactions, beliefs, and influences of others will determine your thoughts, emotions, and behavior.
The first step is always awareness. Real change begins with the awareness of your attention, what it is, and what you can do with it.
In this excerpt of the first session on Energy Training, I begin guiding you into a deeper awareness of your attention, what to do with attention to maximize change, and what to refrain from doing.
To listen to the whole episode, follow this link to the Self Mastery Community.
It includes a 20 min guided meditation, some more intro material, and Q and A at the end.
The next free open Zoom call for Session #2 of Energy Training is scheduled and you can join live.
The link to join Energy Training #2 is here: 
As a bonus the meditation will also direct you towards greater relaxation.