About the course
The Self Mastery II course will will focus on three main areas:
1. Explorations of specific beliefs, and patterns of archetype characters. These specific sessions strengthen your skills at changing beliefs. Some exercises guide you through parental paradigms, and others help you break apart beliefs reinforced by cultural paradigms. Moving out of these perspectives and challenging these beliefs helps break free self criticism.
2. Dismantling the layers of the Judge. In a systematic approach you will take a different perspective of the Judge, one that enables you to dismantle it's abusive ways. Dismantling the Judge stories allows the remaining emotions of the Victim archetype to be released. 
3. Building a New Mind.  With the personal power you have recovered you begin to focus on exercises to build a new mind, new emotional states, and beliefs in what is possible. You are guided past the observer role to be the more active creator and artist of moments of your life. With power over your attention you begin to build a mindset of creating a life, and relationships you want with the emotions you want. 
In the Gratitude lesson from the Free course I introduced you to the idea of building a new house of beliefs.  In the building a new mind, it is not just about a new house of beliefs internally. It is about expressing those emotions, and taking action on living that new life in the world. 
There are likely still limiting beliefs to dissolve, but there is more benefit in building the new mind and new life while you dissolve the old beliefs as they show up. In one sense, the old beliefs will become more apparent as you work on building a new mind. It will become obvious what you don't wan to carry forward into your future. Building a new mind will help dissolve the old limiting beliefs faster.  Some old beliefs from your past don't show up as anchors until you begin moving forward. 
Practicing those creation skills sooner gives you more time to develop and become stronger at them
Introduction
15 Beliefs on Success and Failure  – available immediately
16 Critical Judgments –   A new session is available every 10 days.
17 Meditation and Prayer 
18 Being Right 
19 Entitlement
20 Viewpoint
21 Image of Perfection
22 Emotional Mastery
23 What you Want
24 Build a New Dream
25 Humility and Service
26 Unconditional Love
Lessons will be available in your account here at pathwaytohappiness.com. Each lesson contains lesson audio (listen on website or download to your device) and specific notes about the lesson and the exercises. There is a support material section where you can find related content from the blog, the podcast and our Youtube channel that relates to the lesson topic.
Create an account and sign up here
Or you can add it to your account in the Self Mastery Community, if you already have a profile there.
We will not sell your e-mail address or try to sell you stuff you do not want. You can read our full Privacy Policy here.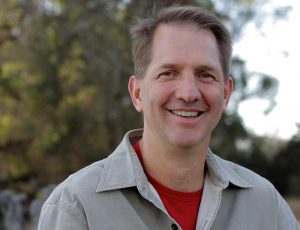 Gary van Warmerdam combines the wisdom spiritual traditions have in eliminating suffering with common sense in a way that is both practical and effective. Gary has studied extensively with best selling author of The Four Agreements, Dr. Miguel Ruiz beginning 1994. He co-developed and taught the Four Agreements Facilitators training at the Omega Institute in Rhinebeck NY and the Crossings in Austin Texas. His teachings are based in universal principles of common sense and unconditional love found in all spiritual traditions. Gary leads several intensive events during the year and coaches individual clients. His book, MindWorks, is available in print and in digital formats in numerous places.

Gary has previous professional experience in sales and management in both small and large businesses. He served as a nuclear trained officer in the US Navy and as officer of the deck of an aircraft carrier. He has a degree in Mechanical Engineering.