About the course
We grow up "doing" relationships without any awareness of how we could do them differently. Our relationships become habitual patterns of emotion, communication, silence, triggered moods, thoughts, assumptions, and expectations. What we might consider "thinking" and making choices is already limited, and programmed by our belief systems so our ability to change is limited. They way to change these patterns is to first notice them without judgment. 
In this course you are guided to notice the subtle ways your mind does automatic things like create expectations, assumptions, and emotional patterns. With this awareness you have the opportunity to make a change in how you listen, ask questions, what you think, and your emotional reactions. 
The majority of the material in this course can be applied to all relationships, not just romantic ones. You can gain a better understanding of people you work with, friends, family, and partners. You do not need to be in a relationship to do this course effectively. You also don't need to do this course with your partner, although it may be helpful if you have a common language to understand the changes that are likely.
This material principally focuses on the belief systems we unconsciously learn that sabotage relationships and make them miserable. It then prescribes some antidotes to the beliefs that cause those painful dramas. 
Create an account and purchase this course here
To get access to the course material you create an account on our Self Mastery Community. 
We will not sell your e-mail address or try to sell you stuff you do not want. You can read our full Privacy Policy here.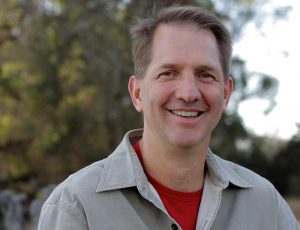 Gary van Warmerdam combines the wisdom spiritual traditions have in eliminating suffering with common sense in a way that is both practical and effective. Gary has studied extensively with best selling author of The Four Agreements, Dr. Miguel Ruiz beginning 1994. He co-developed and taught the Four Agreements Facilitators training at the Omega Institute in Rhinebeck NY and the Crossings in Austin Texas. His teachings are based in universal principles of common sense and unconditional love found in all spiritual traditions. Gary leads several intensive events during the year and coaches individual clients. His book, MindWorks, is available in print and in digital formats in numerous places.

Gary has previous professional experience in sales and management in both small and large businesses. He served as a nuclear trained officer in the US Navy and as officer of the deck of an aircraft carrier. He has a degree in Mechanical Engineering.