About the anxiety course supplement
These 4 audios can be used as their own process, or used to supplement the practices of the Self Mastery work. They provide background information to better understand anxiety and two specific practices to reduce anxiety. 
One instructional audio on how to work effectively to calm the thoughts in your head. 
One support audio demonstrating the thought calming practice. 
One instructional background audio on working with your breath to calm your nervous system. 
One audio guiding with a guided breathing exercise demonstrating the practice. 
Sign up for an account and this course here 
To get access to the course material we need to create an account for you here on pathwaytohappiness.com. We only ask for your e-mail address, what country you are from (so we can follow regulations when processing your personal data) and that you let us know what areas you are interested (so we can help you along the way with helpful content).
We will not sell your e-mail address or try to sell you stuff you do not want. You can read our full Privacy Policy here.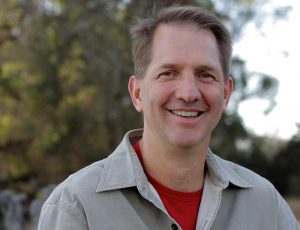 Gary van Warmerdam combines the wisdom spiritual traditions have in eliminating suffering with common sense in a way that is both practical and effective. Gary has studied extensively with best selling author of The Four Agreements, Dr. Miguel Ruiz beginning 1994. He co-developed and taught the Four Agreements Facilitators training at the Omega Institute in Rhinebeck NY and the Crossings in Austin Texas. His teachings are based in universal principles of common sense and unconditional love found in all spiritual traditions. Gary leads several intensive events during the year and coaches individual clients. His book, MindWorks, is available in print and in digital formats in numerous places.

Gary has previous professional experience in sales and management in both small and large businesses. He served as a nuclear trained officer in the US Navy and as officer of the deck of an aircraft carrier. He has a degree in Mechanical Engineering.