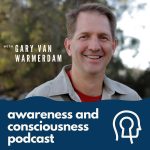 While in Teotihuacan, Mexico we recorded this episode with my co-teacher Eva Beronius about the Spiritual Power Journey.  We can't call it a retreat because we put in a lot of focused work. Yet, we do get away from the normal "matrix" world and have a lot of fun, laughter, and love. Explaining what happens on a Spiritual Power Journey/Retreat is very difficult because the process is felt energetically, emotionally, consciousness-expanding, perception-changing, and loving.
This Spiritual Power Journey is intently created so that you experience unconditional love and acceptance for yourself. That experience might come to you in a ceremony, a breathwork process, a meditation, a conversation with others, or while laughing and singing together. It might even be happening during the week, and you don't notice the nature of the emotional space you are in. What you will notice is that by the end of the week, you will feel closer to your HOME in your Self. And you will wonder how you are going to go home and be without all the hugs and support.
Of course, the long-term solution to that is to create your life back home with all the hugs and emotional support that you experience on a Spiritual Power Journey.
If you are interested in finding out more or attending the Spiritual Retreat in Teotihuacan Mexico, go here. 
to find out about other events go here.