About the course
The Self Mastery 1 course will guide you through practices that will integrate into a system of awareness and skepticism. Your heightened self awareness and skepticism skills will be applied to dismantling beliefs that are at the core of sabotaging behaviors and emotional reactions. These mindfulness skills will build through very practical exercises in each lesson. The application of these skills will allow you to shift your perspective and dismantle beliefs that were previously unconscious to you. 
Some of the benefits will be:
Gain control over your attention even when your mind is filled with emotional thoughts
Ability to shift your perspective out of a negative thought and into an observer perspective
Release the emotions connected with those thoughts and beliefs
Gain personal power by extracting it from beliefs
Identify the core beliefs that thoughts arise from and dismantle them in steps
Extract the personal power of your faith from those false beliefs 
Use your recovered personal power to direct your expressions towards acceptance, relaxation, and peace
If you want to start the Self Mastery Course 1 while you are still working on the introductory sessions that is fine. You can effectively do exercises from both in parallel. It means you will be getting sessions about once a week for the first few weeks instead of once every two weeks. This is manageable. Other people will prefer to spend the full two weeks on a session integrating it further before adding a new exercise. Both approaches can be effective. 
Introduction – available immediately
05 Perspective – available immediately 
06 Acceptance – available after 2 weeks
07 Characters – all subsequent sessions are 2 weeks apart
08 Trigger Words
09 Emotions
10 Archetypes
11 Core Beliefs
12 Illusions of Power
13 Forgiveness
14 Silent Mind 
Lessons will be available in your account here at pathwaytohappiness.com. Each lesson contains an intro video, lesson audio (listen on website or download to your device) and notes about the lesson and the exercises. There is also specific instructions on how to address resistance and sabotage patterns that may show up.  There is a support material section where you can find related content from the blog, the podcast and the Youtube channel that addresses the lesson topic.
Once you have an account you can add this course here
You get an account by signing up for the Free Introductory course. 
We will not sell your e-mail address or try to sell you stuff you do not want. You can read our full Privacy Policy here.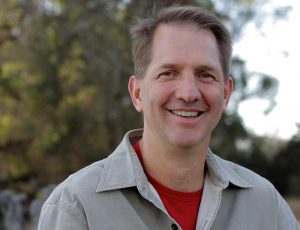 Gary van Warmerdam combines the wisdom spiritual traditions have in eliminating suffering with common sense in a way that is both practical and effective. Gary has studied extensively with best selling author of The Four Agreements, Dr. Miguel Ruiz beginning 1994. He co-developed and taught the Four Agreements Facilitators training at the Omega Institute in Rhinebeck NY and the Crossings in Austin Texas. His teachings are based in universal principles of common sense and unconditional love found in all spiritual traditions. Gary leads several intensive events during the year and coaches individual clients. His book, MindWorks, is available in print and in digital formats in numerous places.

Gary has previous professional experience in sales and management in both small and large businesses. He served as a nuclear trained officer in the US Navy and as officer of the deck of an aircraft carrier. He has a degree in Mechanical Engineering.