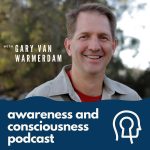 Carolyn shares her experience on the 7 day Spiritual Intensive she took with me to Teotihuacán Mexico. She discovers what it is like to shed fear based self judgments from her childhood and embrace the experience of unconditional love. It's no longer an intellectual idea that she reads about in books. It is a tangible way of living life that is now a very real possibility for her life.
She discovered that the journey wasn't about the place, the mythology, or the history. The important focus of the journey was her and the process for transforming the emotional quality of her life.
You can find out more about these spiritual journeys and retreats on my events page.