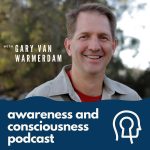 Jamie is one of the most persistent people at doing personal change work that I know. She also resists change, happiness and unconditional love more than just about anyone I know. What does resistance look like and how do you navigate around it to make changes in your self? In this interview you have an opportunity to get a good look at it. There are also some clues on how to be aware of resistance so you can move through those fears and limiting beliefs faster.
Jamie's approach to dealing with her resistance to unconditional love and being happy was and unrelenting and persistent drive for the Truth. In the process Jamie is completely re-writing the story of her life. It's an inspiring story of change, and one that she is not finished telling yet.
It will be interesting to see where it goes.